With five service locations and more than ten mobile service units, Fire Service keeps your fleet running at peak performance year round.
Keeping your fleet maintained is crucial in ensuring they are in service when you need them most as well as extending their lifespan and reducing repair costs over time. Our ASE/EVT certified technicians provide routine maintenance, pump testing, diagnostics, refurbishments, remounts and much more for fire apparatus and ambulances, regardless of brand.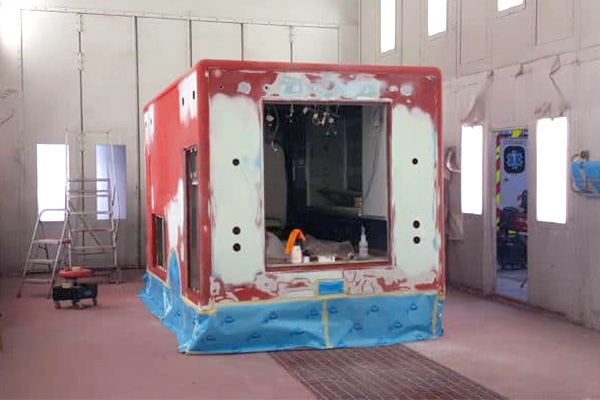 From bumper repairs and fender dings to major body refurbish jobs, our technicians are fully certified and capable of performing the quality body work you expect. We understand that your equipment is vital to the services you provide to your community. Our technicians keep this in mind while completing the job quickly and efficiently in an effort to put your apparatus back in service.
Sikkens certified
Complete repaint/restoration
Corrosion repairs and prevention
Accident damage repairs
Complete refurbish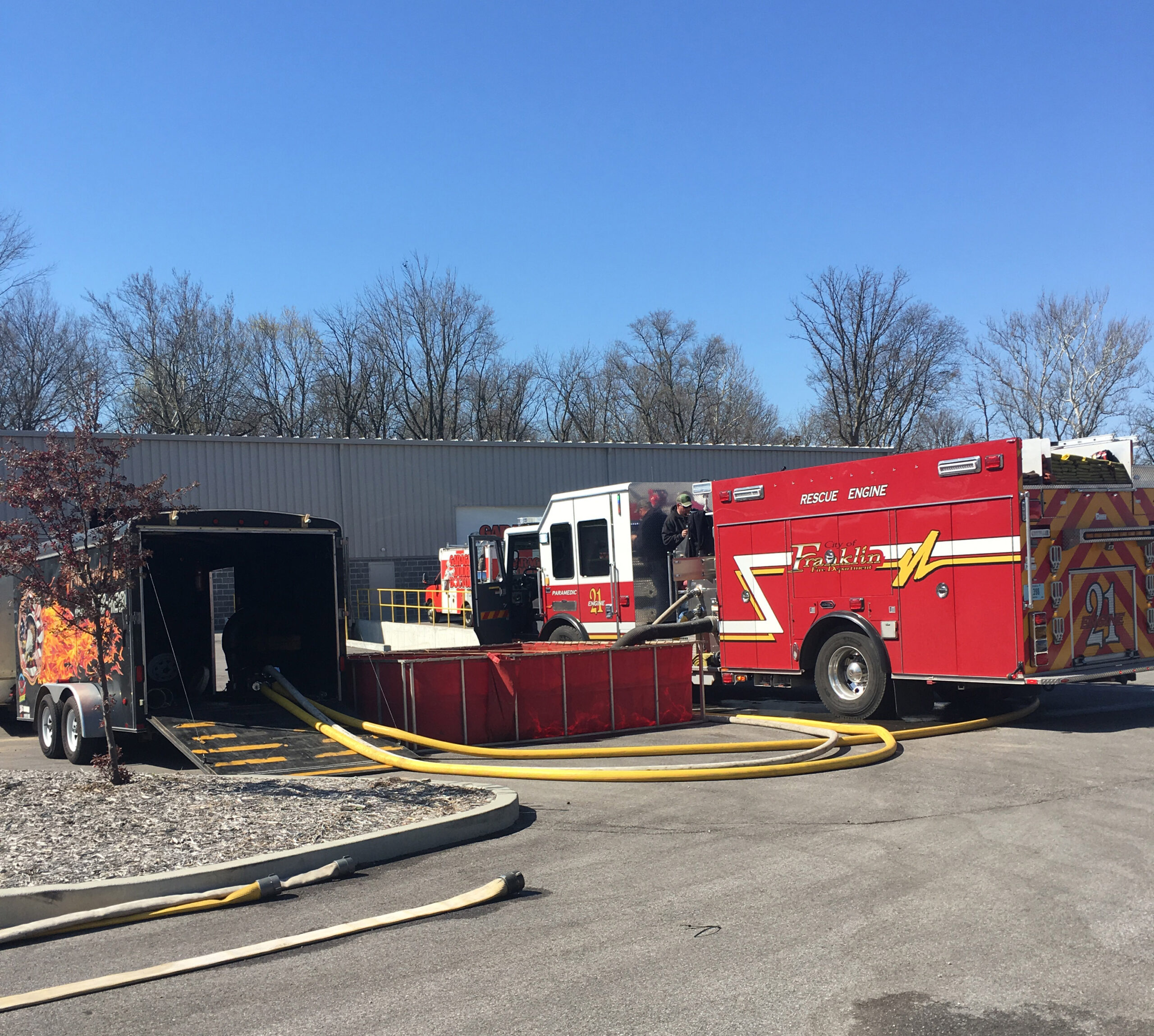 Fire Service has four mobile pump test trailers, offering the convenience of arriving to your fire station with the testing equipment.
Need Pump Testing in the winter? No Problem! To prevent your pump from freezing in extreme temperatures during winter months, our St. John facility offers a dedicated indoor facility with a drive-through configured 40' x 70' bay, capable of handling all of your pump testing needs to keep you in compliance, year after year!
Our technicians are certified by all pump manufacturers
Our tests conform to NFPA 1911 standards
Our testing capacity is up to 3500 gallons per minute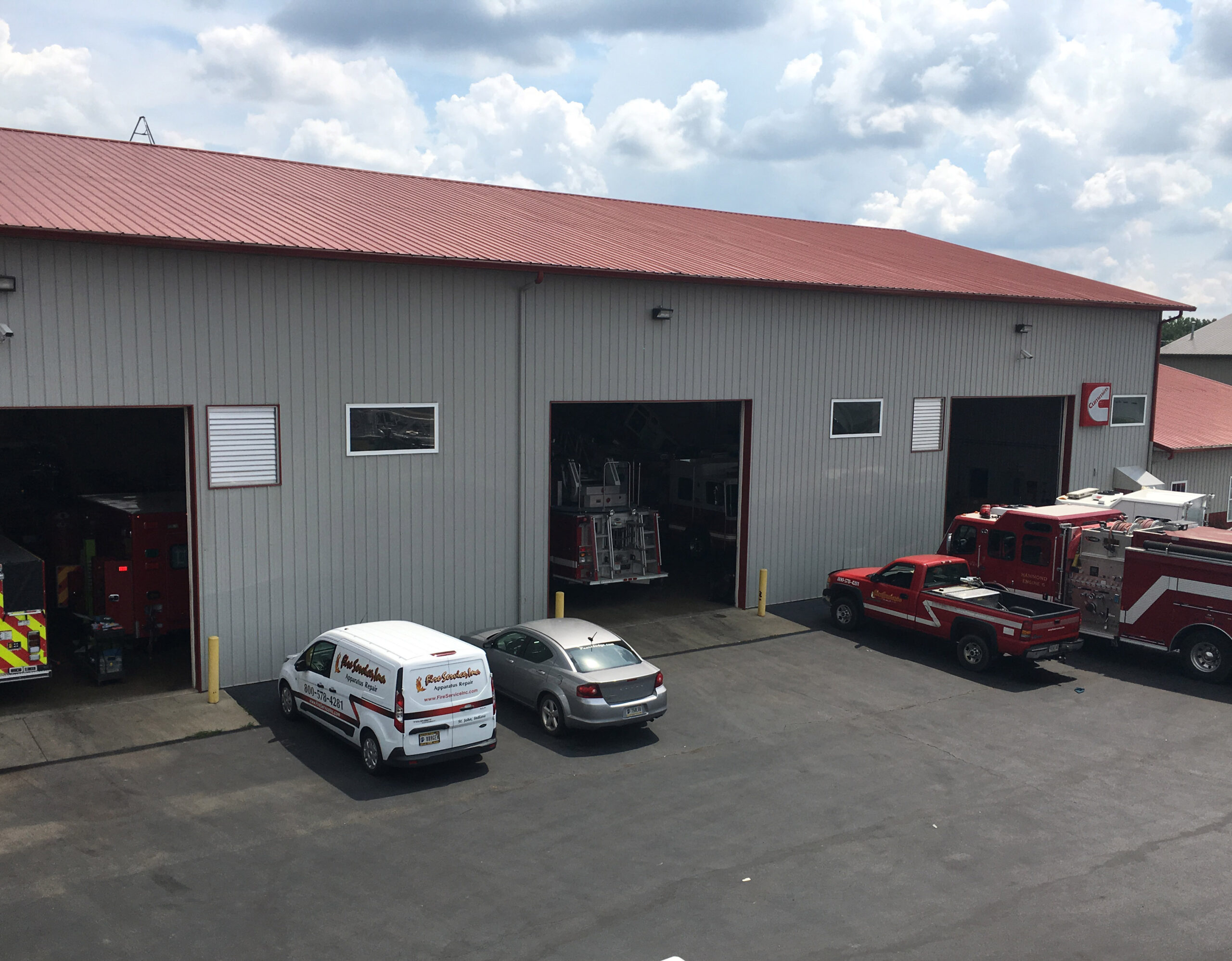 Let us help minimize your out-of-service time. If a visit to one of our state-of-the-art service facilities isn't possible, our mobile technicians are here for you. Our mobile service area covers Indiana, Wisconsin, Northern Illinois, and Lower Michigan.
Full service
Pump testing
Valve repairs
Small engine repairs
Most ladder repairs
Electrical repairs
TNT rescue tool service
And more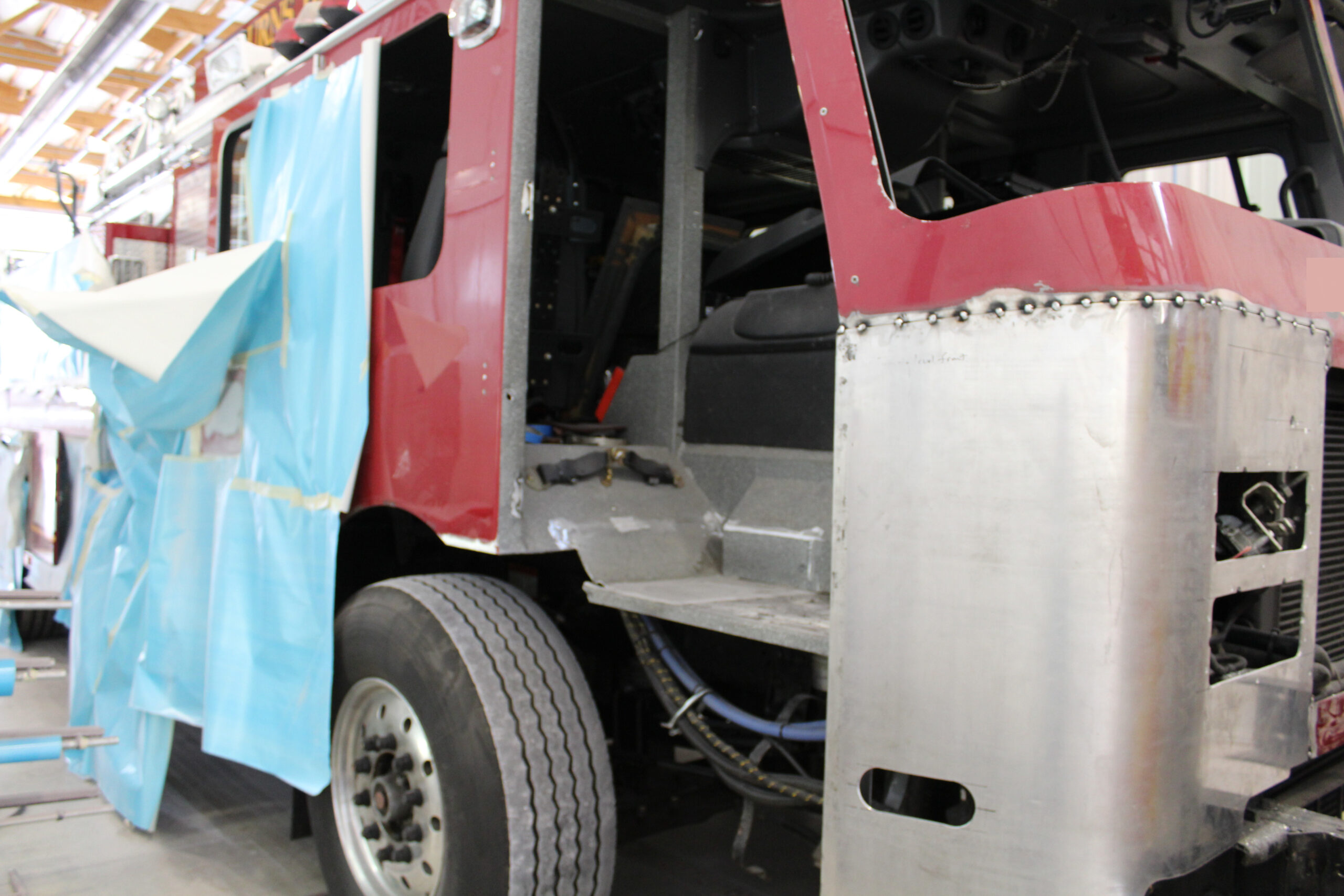 Our staff of certified fabricators and welders measure, cut, bend, and weld components that will make your equipment look and function like new.
Replacement compartment doors*
Custom EMS cabinets*
Custom trays*
Stainless steel plumbing replacement*
Front suction plumbing*
Custom tool boxes*
*Fabricated onsite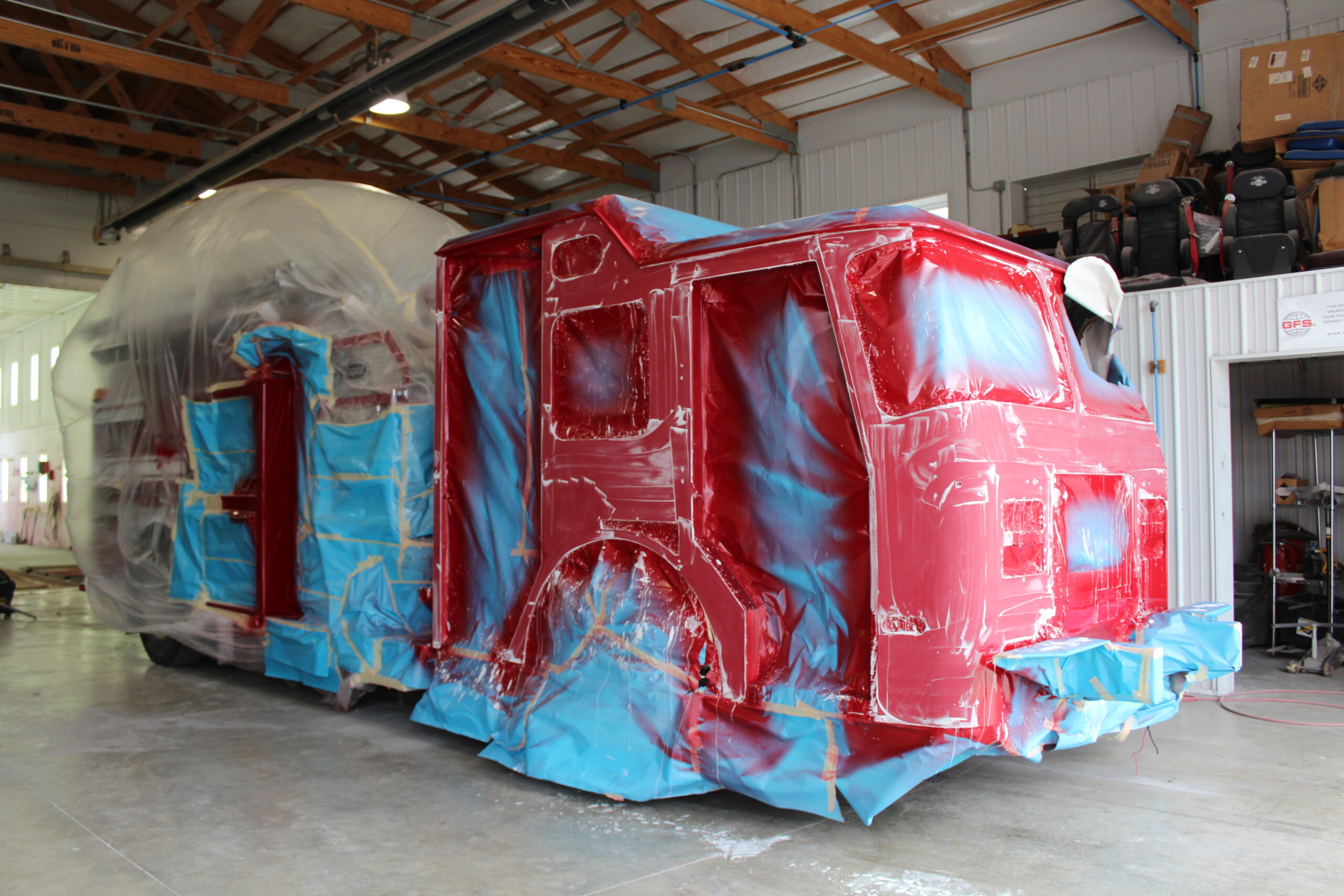 A new fire apparatus or ambulance is the perfect addition to your fleet, but such a large investment isn't always feasible with budgets and other limitations. If purchasing a new apparatus isn't an option for you at this time, consider refurbishing one of your existing pieces of equipment.
Recommended Upgrade Options
Equipment boxes
Hose trays
Slide out drawers
Hose bed extensions
Lights and sirens
Booster tanks
Foam systems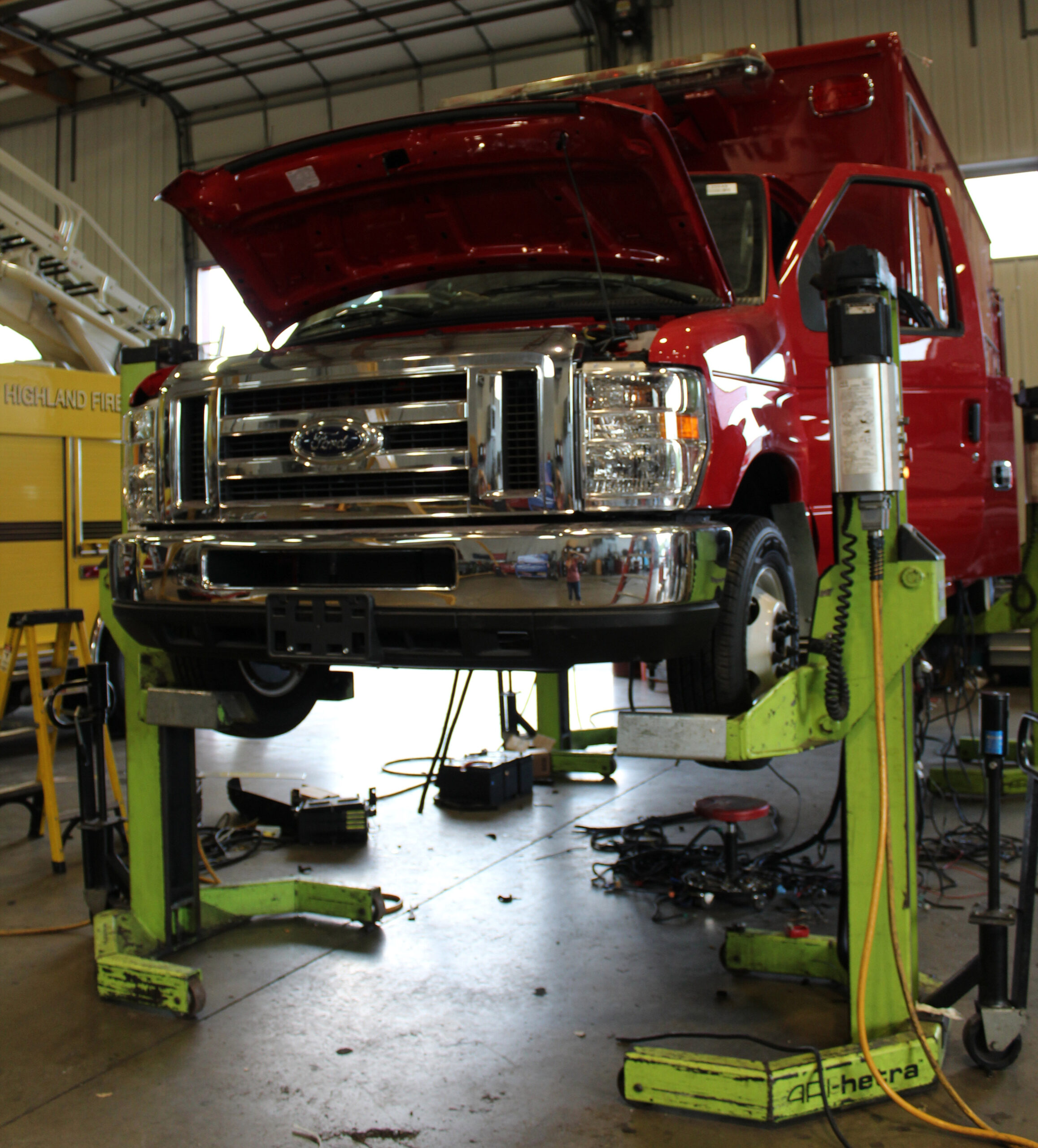 Preventative maintenance
Full mechanical repairs
Lighting upgrades
Electronic diagnostics & repair
Aerial ladder service & repair
DOT inspections