When it comes to technical rescue firefighting gloves, cut-resistant levels are a helpful way to categorize the toughness of the materials and their ability to withstand contact with blades. In 2016, American National Standard for Hand Protection Classification (ANSI) revised their cut resistance standards to align with advancements in materials and techniques. This adjustment introduced a significant expansion in the ANSI glove ratings for cut resistance, increasing the previous 5 levels to a more comprehensive range of 9 distinct levels.  
Prior to 2016, ANSI cut levels allowed testing with two different machines: the TDM-100 machine or the CPPT machine. The updated standard eliminates this potential for confusion, specifying that cut resistance levels must now be determined exclusively using the TDM-100 machine. This machine measures the load (in grams) a glove can withstand from a new blade before penetration occurs. 
The new ANSI scale, characterized by an 'A' in front of level numbers, is as follows: 
A1: withstands 200 g to 499 g of cutting load
A2: withstands 500 g to 999 g of cutting load
A3: withstands 1000 g to 1499 g of cutting load
A4: withstands 1500 g to 2199 g of cutting load
A5: withstands 2200 g to 2999 g of cutting load
A6: withstands 3000 g to 3999 g of cutting load
A7: withstands 4000 g to 4999 g of cutting load
A8: withstands 5000 g to 5999 g of cutting load
A9: withstands 6000 g or more of cutting load 
Gloves are an essential part of any firefighter's safety ensemble as they help provide protection against various hazards including cuts, abrasions, punctures, grime, and chemicals. The significance of gloves becomes even clearer when considering the statistics. According to the National Safety Council's Injury Facts data for 2020, hand and finger injuries accounted for approximately 14% of occupational injuries, resulting in an average of 6 days away from work. Furthermore, the National Fire Protection Association (NFPA) reports that upper extremities are the source of nearly two out of every five injuries among firefighters, with hands or fingers being involved in one out of every ten injuries.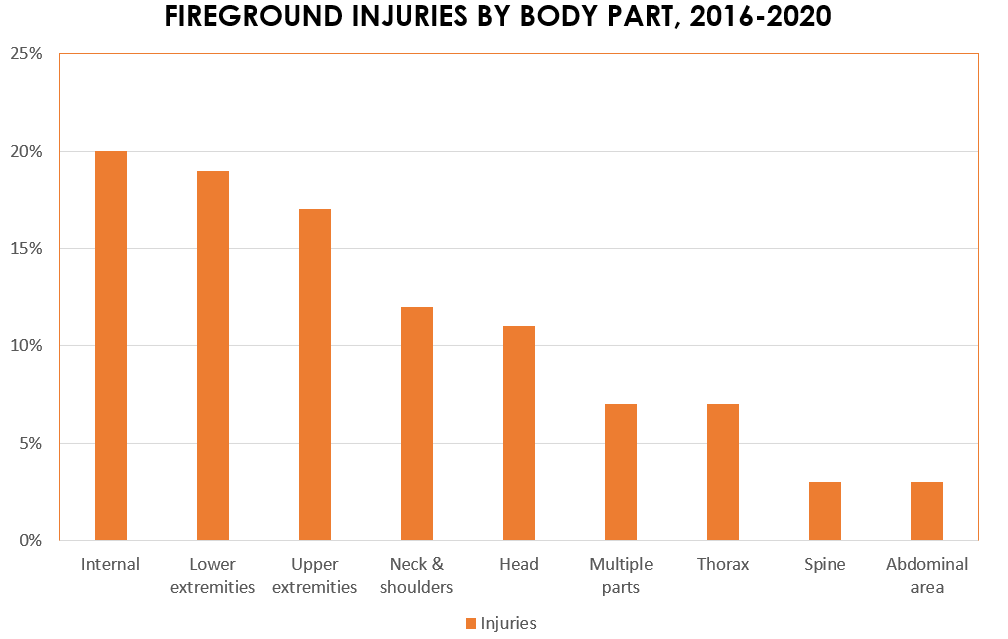 Following NFPA 1855 guidance on Selection, Care, and Maintenance of Protective Ensembles for Technical Rescue Incidents can also reduce chances of injury in the field, including:
Finding defects or damaged materials 

Checking for signs of failure 
Navigating the multitude of glove options available on the market can be a daunting task when you're trying to find the perfect fit for your department. That's where our Dex-Rescue gloves come into play. They stand out as the only non-structural gloves certified to NFPA 1951 standards. What sets them apart is their exceptional hand protection capabilities, achieving an A8 rating for cut resistance. Dex-Rescue gloves are the ideal choice for approximately 90% of firefighter scenarios, encompassing tasks like extrication and technical rescue operations.
Find a Fire Service Inc Equipment Sale Representative in your Area >>> CLICK HERE